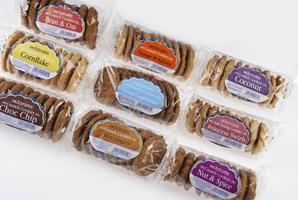 These delicious cookies are made from unique recipes developed by the McKenzie family at their bakery, established in North East Scotland over 50 years ago.
Packaged: 18 x 150grams wrapped in clear cellophane. Mixed cases available.
Shelf Life: 9 months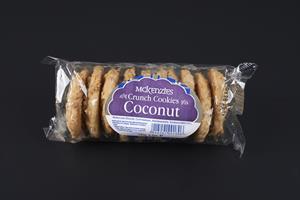 Coconut
Crunchy yet melt in the mouth texture. Flavoured with a generous amount of the best quality desiccated coconut.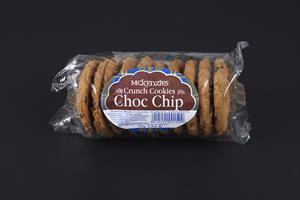 Choc Chip
There are many choc chip biscuits on the market. In terms of taste and texture we believe this is as good as it gets.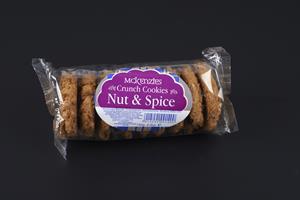 Nut & Spice
Crunchy flavoured with vine fruits, ground hazelnuts, nutmeg and cinnamon. Nut and Spice is unique to McKenzie Biscuits.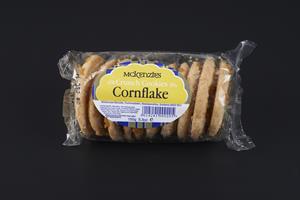 Cornflake
A simple recipe, in that it contains only flour, vegetable fats, sugar and fresh eggs. The biscuits are topped with cornflakes. Simple it may be, but one of our top selling lines.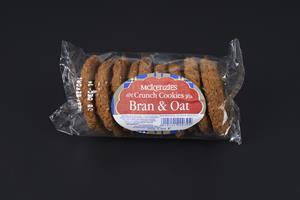 Bran & Oat
A light textured crumbly biscuit made from an orginal McKenzie family recipe. Containing rolled oats, wholemeal flour and bran.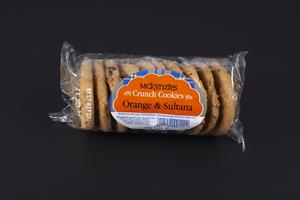 Orange & Sultana
A tasty crumbly biscuit combining the tangy bit of oranges with the fruity texture of sultanas.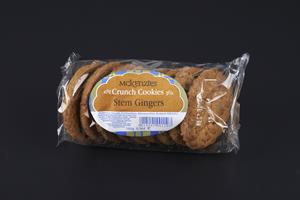 Stem Ginger
Made from an old family recipe, crunchy but light textured. A must buy for them who enjoy stem ginger and syrup. Gold Award winner in the Great Taste Awards.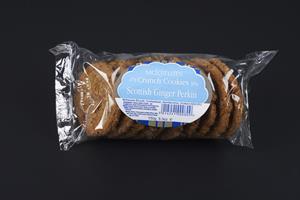 Scottish Ginger Perkin
There are ginger biscuits and ginger biscuits. Original McKenzie family recipe for this generic Scottish Perkin.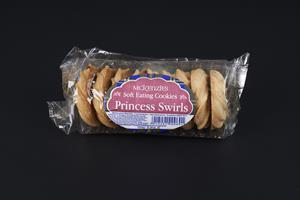 Princess Swirls
Viennese textured biscuit containing almond flavour paste, topped with red mixed fruit jam.